---
---
📡【Latest Bluetooth 5.0 & CVC 6.0 Noise Cancelling】:Excellent sound quality,Advanced Bluetooth 5.0 technology, delivers first-class sound, provides faster pairing, the connection more stable and working distance is as far as 10 meters. CVC 6.0 noise reduction can making for crystal clear voice transmission to diminish background sound and provide a superior listening experience
Motast wireless eabuds shop is committed to providing people with the best wireless plus smart lifestyle. Easy link, Simple live. 
🎧【2 Sound Modes& TWS HI-FI Stereo Sound】: Wireless earphones high-quality speakers with customized HI-FI sound unit make deep bass, crisp clear treble and nice mids.Bluetooth earbuds has Stereo and Monaural Modes. You can just use one or enjoy the stereo sound by using them together. High-quality speakers with customized HI-FI sound unit will bring a feast of hearing to you.
🎼【Lightweight Mini& Comfortable Design】: only 3 g, the mini earbuds is cochlear form, the shape of the Bluetooth earphones are strictly designed according to human ear form, comfort is guaranteed. Delivered with 3 sizes (S/M/L) of earpads, the two sports headphones shall never fall. 12 Gram for each wireless headphone and 50 Gram in total with charging box let the headphones super light use, carry and put somewhere in you pocket.
🔋【18 Hours of Power No Recharge Equire】: Portable charging case makes keeping the music flowing a breeze. Simply charge the portable power case, take it with you, and place your cordless Bluetooth earbuds inside. Magnetic power pouch automatically starts and stops (preserving energy for next charge), adding another 3.5 - 4 hours listening time, 5 times in a row, without plugging into a wall.Now that's true beats on the go!
☔【IPX5 Waterproof Earbud&Satisfaction Guarantee】: The waterproof IPX5 can protect your Bluetooth earbuds from rain and sweat, and you can even listen to songs while taking a bath. Perfect for your active lifestyle. (Note: The charging case is not waterproof). Everyproduct ensures a 60-day money back &24-month warranty. If you have any trouble during using our product, please contact us immediately,we will try our best to help you.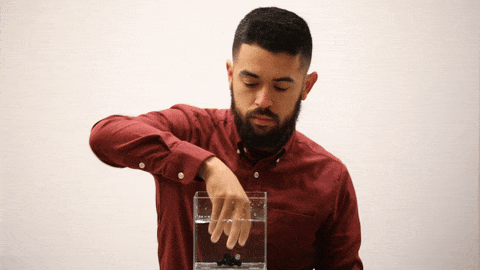 IPX5 Waterproof Level

IPX5 waterproof level can easily resist sweat and rain, and you don't have to worry even if it rains. They are perfect for the gym, running and exercising.

Multiple usage modes

1. Stereo mode - whenever you need to relax or use it easily Enjoy advanced HD stereo sound.
2. Sharing mode - Give your lover/familiar/friend an earplug and share your happiness.
3. Single mode - Each twin earplug can be used in single channel mode.

Main features
❤️True Wireless Design
❤️HD Stereo Sound
❤️Up to 24 Hours Work Time
❤️Built-in Microphones
❤️Auto ParingandWide Compatibilitys.

FAQ
🙋How to operate when Pairing failed.
1. Put the earbuds back to the charging case and make sure that they are off.
2. Take the earbuds out of the case and they are automatically on.
3. Wait that the indicator on the left earbud flashes red and white alternately and earbuds enter pairing mode.
4. Choose "XG-5.0" in your phone to pair.

🙋How do you konw when need to charging?
The Motast Bluetooth earbuds will say "Low Battery" when you are using them. Don't worry, full charge can be standby for 120 hours.

►WHAT YOU GET
2 xbluetooth headphones
1 x Magnetic Charging Case
1 x USB Charging Cable
3x Pair of Ear Pads (S / M/ L)
1 x User's Manual
30-day money back, 24-month warranty,
---